Godem modo typi qui nunc nobis videntur parum clari.
30/10/2017 | Plaza Themes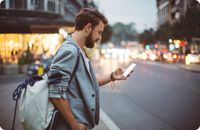 Maria Denardo is the Fashion Director at theFashionSpot. Prior to joining tFS, she worked as the Site Director at Lifestyle Mirror and the Senior Fashion Editor at Fashion Week Daily. Her "unhealthy attachment" to hats led her to the halls of FIT, where she's currently completing her millinery certification. She proves that turbans never, ever go out of style.